Testimonials
 5/5
See what my clients are saying about CoffeyFit!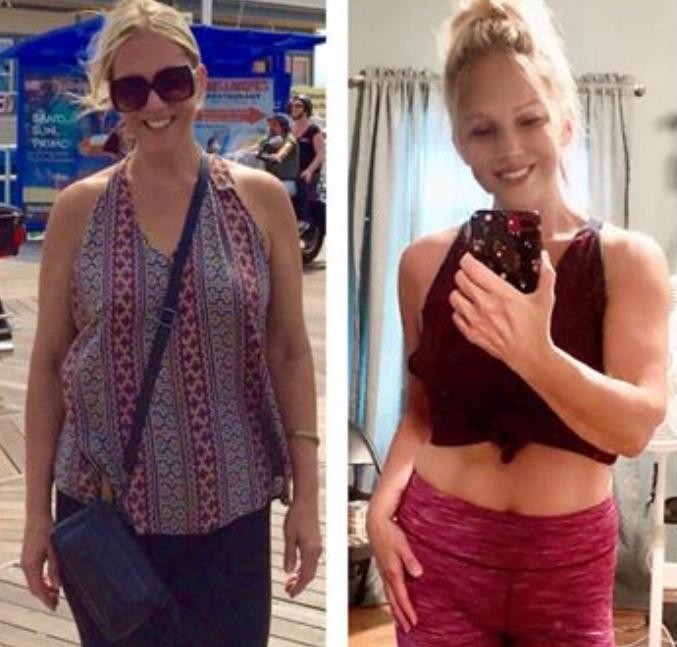 Cynthia
So when I started this weigh lifting/boxing workout program it became less about losing weight and more about building strength…particularly in my core. I suffer with (at times) deabilitating back spasms due to trauma from an old car accident injury. This injury has made it difficult to exercise at times. Of all the different workouts that are available, weight lifting was always the one I enjoyed most. The rest I actually kind of dreaded to do. When I found myself stuck at home due to Covid I decided I could sit around, bake cookies or I could get and get moving. I started slow 15-20 minutes until I was able to get in a full hour each morning. I still deal with back pain on a daily basis but my stronger body seems to handle this pain in a more manageable way. And as someone who is "allergic" to the good drugs, I need to find the healthiest, cleanest way to manage my pain.
Thank you Kelly Coffey-Meyer for the great workouts. You are an inspiration! ~Cynthia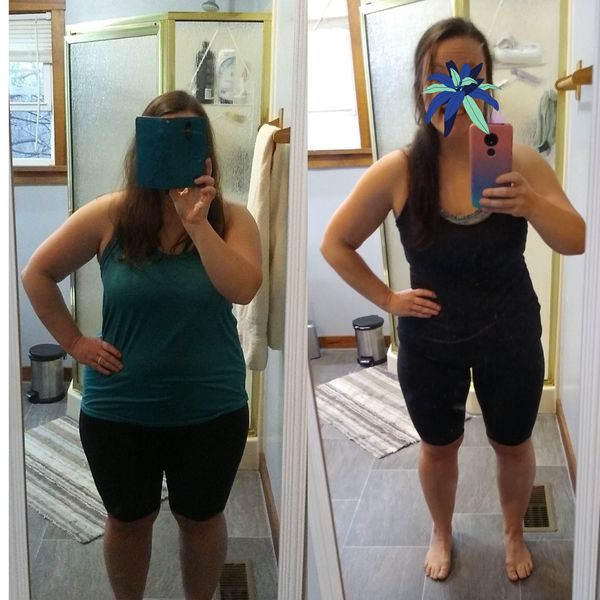 Chelsea
Hey, fitness friends! This is me in January 2020 and January 2021.
I really appreciate this group and the wealth of experience and wisdom of its members. I love seeing you all pursuing health and fitness at all seasons of life, through all kinds of joys, trials and tragedies. It's such an inspiration!

Thanks, Kelly Coffey Meyer for your down-to-earth coaching style, and your realistic, sustainable workout plans.
The first photos are from the beginning of last year's Transformation Challenge, at the end of which, Kelly graciously gifted BOTH new DVDs. I think the best way to show appreciation for a gift is to use it well, so I've been hitting Super Sculpt pretty hard for the last few months (with other workouts sprinkled in, of course). The second photos are from today.
Cheers to 2021! Happy New Year, Coffeyfitters!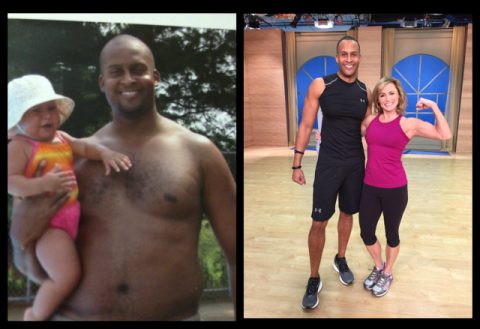 Marcus
Physical fitness is a daily journey for me. Some days good and some not so good. The struggle is real. As I get older, I'm realizing the struggle doesn't have to be such a struggle after all. Daily exercise and healthy diet have been touted as keys to health and wellness. I agree. In fact, I've made them a lifestyle for the past 12 years. Finding sources of motivation and inspiration to push through occasional boredom, monotony, tiredness and mental fatigue has played an integral role in turning a would be struggle into a fun filled adventure. Kelly Coffey-Meyer, longtime club manager, exercise guru, fitness instructor and owner of the 30 Minutes to Fitness video/DVD series is the most inspirational person in fitness I know. Kelly helped me take my B-game to A over a matter of weeks and transformed my body and fitness mind into their healthiest ever. Training with Kelly, I've learned how to push past feelings of fatigue to get the most out of my body and achieve my personal best! The picture featured here (left) is of me with my daughter Grace 12 years ago and (right) me and Kelly during the filming of her most recent 30 Minutes to Fitness video. I trained under Kelly several years prior. This picture is an example of what can be accomplished with proper motivation and guidance. Plug in to Kelly's system of fitness and discover your personal best.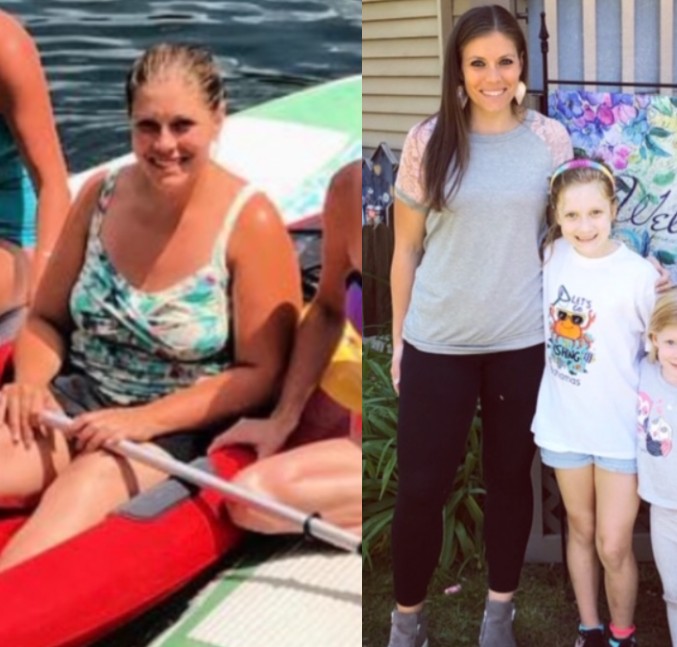 Kaitlyn
I started taking Kelly's classes a little over 2 years ago. I had been working out for a year prior and lost a little weight and saw some changes in my body, but was very discouraged that I had been doing something I didn't particularly like for so long and didn't have the results I wanted. I was finding it super hard to get my eating on track and adding in a workout to my day was stressing me out with my schedule. I was ready to give up and stop altogether when my sister in law convinced me to do a trial at the gym to see if I'd like it for days I worked home and on the weekends. The first class I took was Kelly's Monday class and it literally changed my life. I remember feeling like I was going to die throughout the whole thing but I did it. The energy of the class was amazing and even though it was so hard at the time, I couldn't wait to go back! Something I hated doing turned into something I now love. Kelly totally restored me during the first month I took her classes and I knew I couldn't give up. I still have goals to accomplish with my weight and body but I've lost a total of 85 pounds and the strength I have found has been incredible. I feel stronger, I'm more confident in literally everything I do, and I'm happier. Kelly has motivated me and taught me how to be the best version of myself. So thankful for her and what she's helped me achieve!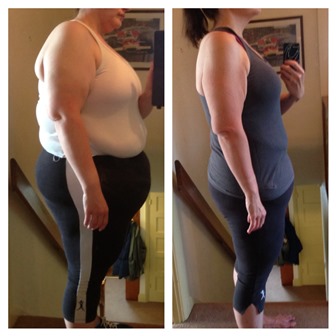 Anita
This is the result of 12 months of Coffeyfit rotations. No pills, wraps or potions only the occasional protein shake! I had worked out to DVDs in the past, but nothing has changed my body in the way that following your DVDs has. It sounds silly, but until I worked out with you I hadn't realised that it was right for it to be uncomfortable or that I had to fight through it – you were the first to tell me that! With your encouragement, I frequently surprise myself with what I'm capable of. I've still got a fair amount of weight to lose, and I know it's going to be tougher but I'll be sticking with you, Kelly because quite simply – COFFEYFIT WORKS!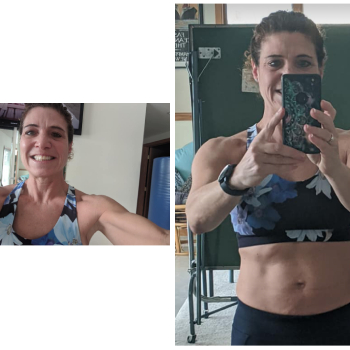 Shira
I usually never post selfies. But I THINK I see some muscles and abs thanks to Kelly Coffey Meyer workouts, boxing, eggweights etc.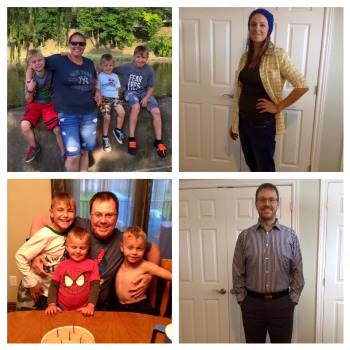 Tanya
This is what a treadmill and a bunch of Kelly Coffey Meyer workout DVDs can do. Combined weight loss = 100 lbs!!! Thanks for the motivation Kelly! Sarah
I'm sure you get tons of messages from your fans, but I just put up my before and after pictures from my 80lb weight loss. I wanted to mention it to you because your DVDs had a LOT to do with my achievement! Thanks!!! Carolyn
I think I owe it to you to tell you what you have done for me. I am a long-time home exerciser. A couple of years ago, I would have said that I was pretty fit for a 58-year old, and my goal was to hold the line as I got to 60. Then I discovered your 30-minute series. Now I am the fittest and strongest I have ever been in my life. Individually, your workouts are great – for all the many reasons that you obviously considered while creating them. But having a library of your DVDs is what has made the difference for me. I like to work out, but on any given day I used to be able to talk myself out of it. My frequency never matched my intentions. Now when I am tempted to take an unplanned day off, I tell myself 'Do 30 minutes with Kelly. It will be fun, fast and effective.' It works every time, and what a difference being consistent has made! Besides the fitness gains, 20 pounds dropped off, without any deprivation. I haven't out grown your DVDs, because I increase weight (up to 25 pounders for some of the moves), tighten up on form, and use a higher step. And I'm still exploring the pre-mixes. Lately, I've gotten into your Olympic Lifting workout, and everything you say about it is so true. I'm grateful for my good health and curious to see how strong I can get. I feel as if I'm on an adventure. Thank you Kelly. Eileen
I have been a video exerciser since the 80's! (I just turned 70!) I just love your videos and have been using them exclusively for about 5 years after back surgery. Your Amped Up Cardio always makes me feel happy and motivated. Please, please don't stop releasing great fitness videos!
Lets Get You Started!