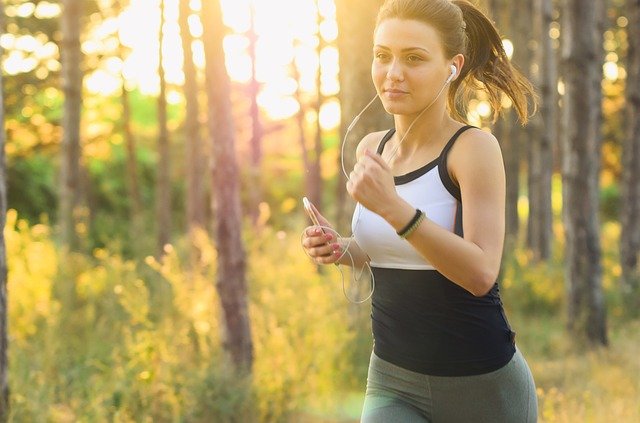 Keeping Fitness In Your Life
Overview
Why are you unsuccessful at keeping fitness in your life? Over the last 35 years in the fitness industry, I have noticed a few common obstacles that get in the way of an individual's success in their quest for health and fitness.
Obstacle One:
Not being raised in a household that didn't practice or support daily exercise.  Starting an exercise regimen later in life is difficult because the pattern of a sedentary lifestyle has already been set. 
You have to want to it as much as you want to breathe.  It's not going to be easy, you're going to have to plan ahead. Pick your workout the day before, block off/schedule 30 minutes of private time, lay out your workout clothes, pick your workout, make sure your workout area is ready to go, and be sure to turn your phone off before you start the workout!  Some days will be easy and some days you will want to skip it…DON'T, its now a part of your life!
Obstacle Two:
Selecting workout programs that are too advanced.  Everyone looks great in the commercials; they are young, healthy, and happy and you want that too.  Problem is, the commercial is a sales tool for the workout, it's all about money and most likely not what is appropriate for you.
Try going to fitness websites like Collagevideo.com and look up beginner workouts, top-selling videos, etc… Start slow and progress with time. 
Obstacle Three:
Not staying in a fitness program long enough.  Many people give up in a week or two because they are dedicating so much time and aren't seeing results.  
First, you have to give it at least 90 days to have some kind of impact on your body and mind!
Second, it's important to give yourself two or three days off.  No one needs to work out seven days a week, no rest days lead to overuse injuries, fatigue, and burnout. Slow and steady wins the race!
Conclusion
Coffeyfit has workouts that are 30 minutes and under so time is not a deterrent, Coffeyfit has workouts and rotations for all levels so being new to fitness isn't a deterrent, Coffeyfit is REAL fitness with friends…so you're never doing it alone!
Time waits for no one!  Start today…and no matter what…don't look back!
About CoffeyFit
We hope you have found this blog post helpful. If you would like to learn more about fitness and our products to help you stay healthy, check out our shop or join our online discussions on Facebook and Instagram. We have tons of stuff you can download. Check out our downloads page for APPS, Documents and DVD Downloads.
Please add your comments in the comment section below. We would love to hear your feedback as it helps us grow our blog and help more people achieve their fitness goals.