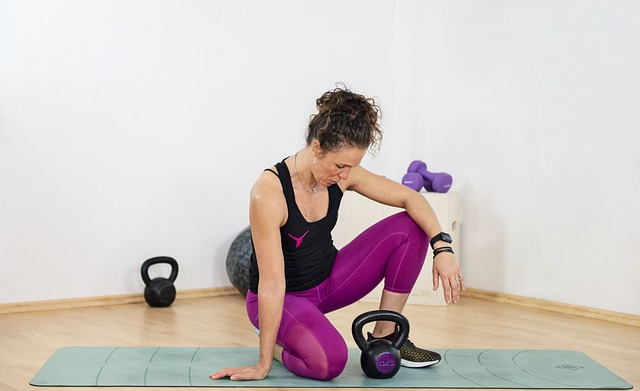 Getting started on your fitness journey at home
Getting started on your fitness journey at home can be an easy transition into a healthier lifestyle if you follow some simple steps: Equipment, planning, and sticktoitiveness are all a part of this new adventure.
There are endless workouts that use little to no equipment at all, but you will need the basics.
Ideally, two to three pairs of dumbbells with a progressive weighload. For Beginner Exercisers, five, seven and ten lb dumbbells can be bought inexpensively at sporting good stores as well as Target and Walmart.
The only other thing you will need is a mat for floorwork.
Many weight lifting workouts use a bench or step. No worries, all of these moves can be done laying on the floor.
s you grow out of the workouts, simply increase your weight load (dbs)
Planning ahead will keep you in the game and seeing results. Plan your workout schedule for the week ahead and don't let anything deter you from doing them.
It is helpful to set up your workout space the night before and select your workout of choice. The alarm clock goes off and your workout clothes go on.
Allow yourself a little more time than the length of the workout. If your workout is 30 minutes be sure to allot yourself 45 minutes for a proper cooldown before jumping in the shower and to avoid a rushed approach to the day ahead.
Stick with it by staying focused on your goal. You won't always want to workout and every workout won't be awesome, but you have to get it done!
If you don't want to workout…do it anyway! Thats why you put your workout clothes on.
If you struggle through some of your workouts…that's ok, we all have those days. At the end of the day, a sluggish workout is better than no workout. As you get used to your new regimen, you'll know that a slow start to a workout doesn't mean it stays slow, as your body wakes up your energy will kick in and you'll be happy you stuck with it!
Coffeyfit has a large selection of workout rotations designed for evertone's needs. These rotations will guide you through your new health and fitness journey at home. There is also a free workout group to keep you with many others doing the same thing.
About CoffeyFit
We hope you have found this blog post helpful. If you would like to learn more about fitness and our products to help you stay healthy, check out our shop or join our online discussions on Facebook and Instagram. We have tons of stuff you can download. Check out our downloads page for APPS, Documents and DVD Downloads.
Please add your comments in the comment section below. We would love to hear your feedback as it helps us grow our blog and help more people achieve their fitness goals.