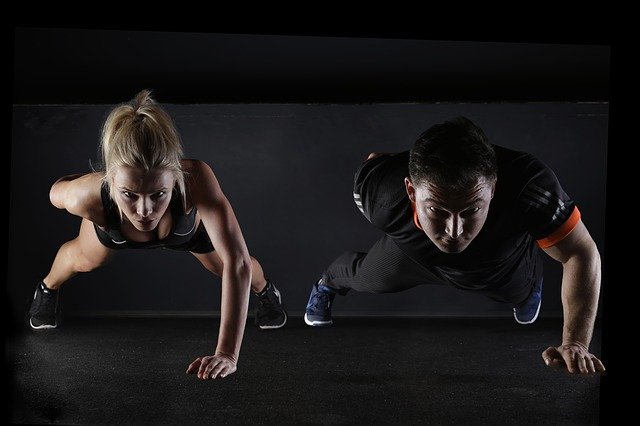 Cardio Don'ts
Overview
Cardio has many benefits, including and not limited to, burning calories, strengthening your heart and lungs, and keeping arthritis at bay.  Following are a few things to avoid, what we call our "Cardio Don'ts":
1. Excessive Jumping
This could lead to overuse injuries, usually of the joints. Jumping/Plyometrics is a great way to increase the caloric output but is best used in a HIIT format.  This way it's sprinkled into the workout as opposed to constant pounding that beats your body into the ground.
I do not like burpees and personally think they are overrated!  To this day I have not seen anyone over 30 do it where it looks like a natural/comfortable movement. Instead of doing a burpee, squat out and go into a thrust (plank), then squat back up and step feet back together.
2. Not Challenging Enough
When you pick a workout that doesn't leave you a little breathless at least once during the workout, it's more than likely not challenging enough to spark change in your physical fitness.
It's good to start with easier workouts. But don't wait too long before you increase the intensity of your workouts.
Those who should keep workouts lower-key are seniors and those with limitations.
3. Doing Only Cardio and Skipping Strength Training
Strength training builds muscle…and muscle burns calories. Strength train at least two days a week to burn more calories on your cardio days.
Conclusion
Cardio has many benefits, but there are some things to avoid. Coffeyfit has workouts that are 30 minutes and under so time is not a deterrent and we provide instruction on how to properly perform the exercises as well as tips on improving your fitness level. Coffeyfit has workouts and rotations for all levels so being new to fitness isn't a deterrent, Coffeyfit is REAL fitness with friends…so you're never doing it alone!
Time waits for no one!  Start today…and no matter what…don't look back!
About CoffeyFit
We hope you have found this blog post helpful. If you would like to learn more about fitness and our products to help you stay healthy, check out our shop or join our online discussions on Facebook and Instagram. We have tons of stuff you can download. Check out our downloads page for APPS, Documents and DVD Downloads.
Please add your comments in the comment section below. We would love to hear your feedback as it helps us grow our blog and help more people achieve their fitness goals.